In Even Silence Is Praise, Rick Hamlin offers stories and prompts to help us hear God's still, small voice above all the noise of our minds and our world. As he explores the deeply Christian practice of meditation, Rick helps us discover how: 
Even five minutes of quiet a day can change the way we live

Acknowledging the mystery of God draws us to know God more

God uses our imaginations to speak to us

Centering prayer can free us to let go of anxiety and anger

God speaks to us through our bodies as well as our minds and hearts.
Including Meditative Moment ideas at the end of each chapter and a guide to Thirty Days of Prayer, this book reminds us that we change the world as we change ourselves. We bring God's peace into the world as we receive it ourselves. And as we celebrate God's goodness without words, we realize a new joy, contentment, and hope flow from us, as even silence is praise.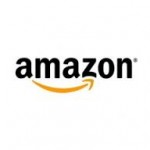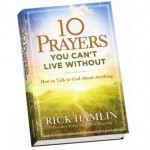 10 PRAYERS YOU CAN'T LIVE WITHOUT
Be encouraged in all your conversations with God.
Now Guideposts Editor Rick Hamlin shares his personal prayer journey and the life-changing insights he has gained that will make your prayer-life even more gratifying, in his NEW book, 10 Prayers You Can't Live Without.
"Rick Hamlin cuts through the fog that too often obscures the topic of prayer and gives practical help on how to make it natural, conversational, and meaningful. A definite contribution to the field." — Philip Yancey, author of Prayer: Does It Make Any Difference?
"Prayer has long been, for me, more a source of worry than of comfort or strength. I don't pray as often as I'd like or as meaningfully. With insights and instruction woven almost invisibly through his little compendium of prayer stories, Hamlin not only transformed my prayer habits but banished my insecurities about prayer. 'To try to pray is to pray,' he reassures in the very first sentence. By the end of his book, under his gentle tutelage, I was trying all the time." – Patty Kirk, author of The Gospel of Christmas and A Field Guide to God
READING BETWEEN THE LINES
Sought after by every agent and actress in New York, handsome casting director James B. Lockhart Jr. is at the top of his craft. Red-haired beauty Elizabeth Ash lives in a third-floor apartment and earns her living as a flutist. Both have loved deeply…but things haven't turned out as they'd hoped. Then Elizabeth discovers a story scribbled in purple ink in the margins of some old novels at a nearby church thrift shop. It moves her like nothing else has…and makes her long for something more. Jim has spent months mired in the past. Now he hopes to start a new chapter in his life…create a new beginning. But is that really possible after all this time? Or is it too late?
Editoral Review:
"Endearing and touching in turns, this book will capture the romantic heart. I was captivated and charmed, and you will be too." — Debbie Macomber — Author, #1 NY Times Best-Selling Author and Daily Guideposts Contributing Writer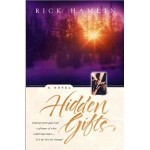 HIDDEN GIFTS
Can His Gifts Be Used In a Different Way, Or Is the Sacrifice Too Great?
Roger Kimmelman is a popular vocalist whose singing career spans both coasts as well as the television arena, surpassing even his own goals and expectations. Yet when he returns to his hometown for a Christmas concert at First Church, he is plagued by the certainty that something is missing in his life. Then he meets Leslie Ferguson, a woman whose passion for music equals his own. But hidden scars surface in the woman he had seen as a soulmate, and with Roger's successful career demanding all he has to give, is there room in his life for love?
Meanwhile, Lurlene Scott, First Church's secretary, is thrilled with the results of her matchmaking–her only son, Jonathan, is marrying the perfect woman for him. But Lurlene's joy is marred by the knowledge that Jonathan's father, who deserted them over twenty years ago, is back in town and looking to become part of Jonathan's life again. Is he hoping to return to the life he left, and what does he expect of her?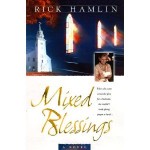 MIXED BLESSINGS
A Charming Novel to Warm Your Heart and Make You Smile When she comes across a prayer request for a husband, Lurlene Scott decides God could use a partner in matchmaking-but ends up learning a lesson of faith that could change her life. This clever story is the heart of Mixed Blessings, a wonderful first novel from author Rick Hamlin. Known for the autobiographical Finding God on the A Train, Hamlin now turns his pen to fiction for this delightful story that will fill you with the warmth only a good story can bring.Funny and touching, Mixed Blessings takes you inside a small suburban church and brings you into the lives of those who work and worship there. You'll meet the devoted pastor whose sincerity and openness touches everyone around him. You'll witness the blossoming love of two unlikely people and be moved by the story of Lurlene Scott. A dedicated secretary to the pastor, Lurlene had ignored the gospel for decades, until she challenged God at his own game: answering prayers. Soon she comes to realize there is no such thing as the "crutch of faith," and that any answer to prayer she could have provided has been trumped by a loving God.